:::
News Updates
Chinese Taipei School, Kuala Lumpur holds 2019 Graduation Ceremony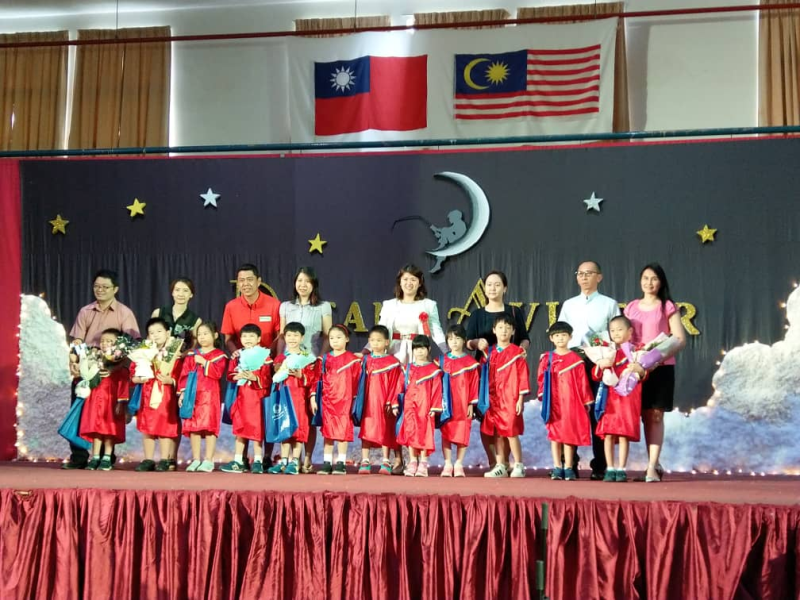 The 2019 Chinese Taipei School, Kuala Lumpur Graduation Ceremony was held in the school hall on June 15, for 71 graduates: 12 students graduating from kindergarten, 20 from primary school, 15 from junior secondary school, and 24 from senior secondary school. Parents, teachers, and the board of directors attended the ceremony to celebrate these milestones in the students' learning journeys.

Mr. Michael S.Y. Yiin, the Deputy Representative at the Taipei Economic and Cultural Office in Kuala Lumpur, attended the ceremony and gave an address to mark the occasion. He expressed appreciation for the concerted efforts made by the board of directors, the principal, the teachers, and the parents for creating an education environment as excellent as in Taiwan, and he encouraged the graduating students to embrace the ups and downs that the future might bring, and to overcome the challenges with great confidence.

The Chinese Taipei School, Kuala Lumpur was established on April 13, 1992 in Shah Alam, Selangor. It follows the same academic syllabus as schools in Taiwan do, so that the students can transfer to a school in Taiwan, or can later further their education in Taiwan without difficulty. Its students can also enroll in Malay classes to become proficient in the official language of Malaysia.

Sixteen students who graduated from the Chinese Taipei School, Kuala Lumpur this year will soon be beginning their university studies at national universities in Taiwan. Five have been admitted into the School of Medicine at National Taiwan University, which ranks 50th in the QS World University Rankings by Subject 2019.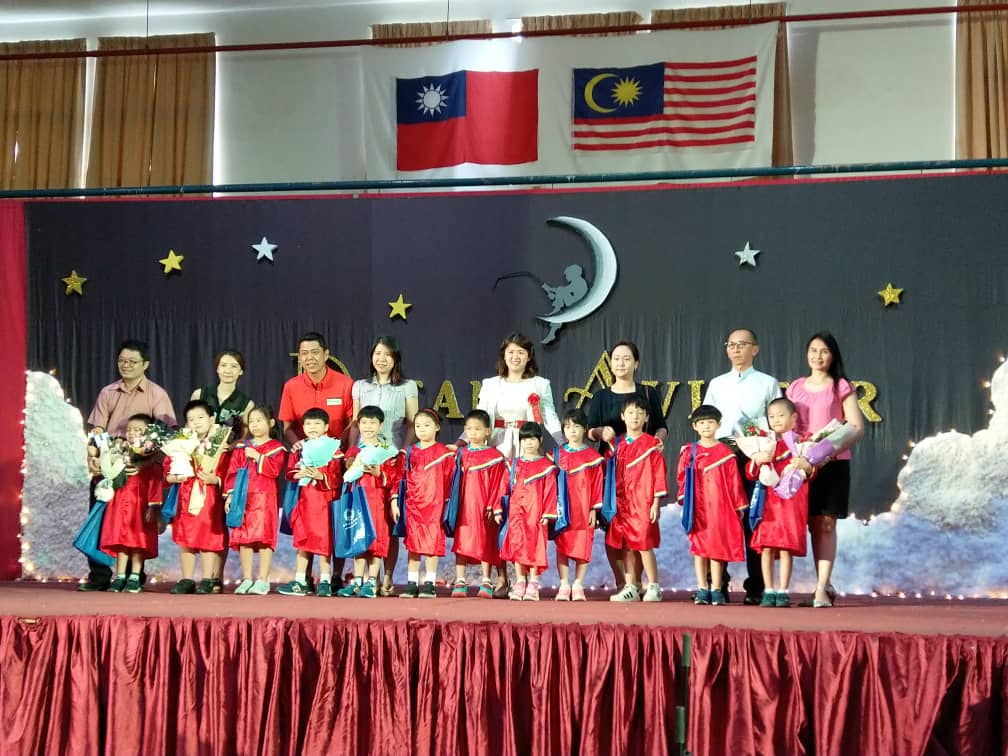 The 2019 kindergarten class graduates with their parents.