:::
The MOE Sponsors Teachers of Mandarin Chinese to Teach Overseas
Date: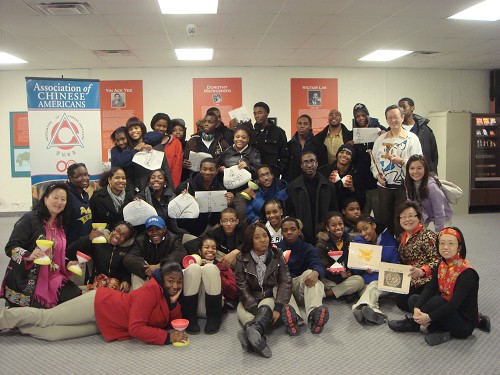 Mandarin Chinese has become one of the most influential languages of the 21st century. According to the Ministry of Education, the number of international students studying Mandarin Chinese in Taiwan has increased two-fold over the last ten years, with a record high, of 14,480 international language students, in 2011. It is obvious that the study of Mandarin Chinese is setting record-breaking trends and will continue to do so for a long time to come.
The Republic of China (Taiwan) has gained international recognition as an ideal place for students to come to study. Known for its high quality of campus learning environments, cross-cultural and historic attractions, Taiwan has become the first choice for many international students, scholars, researchers and visitors, alike.
In 1985, to promote the learning of Mandarin Chinese overseas, the Ministry of Education launched the "Mandarin Teachers Overseas Program". In 2009, the program was redesigned to provide opportunities to teachers of Mandarin Chinese to teach at overseas universities.
Since this updated program was highly received by overseas universities, the MOE continued revise the plan and in 2011, promulgated the "MOE Subsidy Directions for Overseas Mandarin Chinese Teachers and Teaching Assistants", which allowed teaching assistants to teach overseas.
Universities and schools from the U.S., Canada, France, Germany, Japan, Vietnam and Thailand eagerly sought cooperation with the Ministry of Education. Since the beginning of 2012, the Ministry has sponsored 74 Mandarin Chinese teachers and 70 teaching assistants to teach overseas.
To assist these teachers and teaching assistants, the MOE provides subsidies for living expenses (US$500 – US$1,200) and US$300 for educational materials, which will supplement the salaries paid by the sponsoring international universities.
Additionally, the MOE sponsors K-12 grade teachers to teach overseas. Since 2005, the MOE has sponsored 56 teachers from Taiwan to teach Mandarin Chinese or Mathematics to elementary and secondary school children in the U.S. Given the popularity of this program, the MOE began to recruit an additional 18 Mandarin Chinese teachers for the U.S. states of Michigan, Utah and Indiana this year, with airfare and teaching materials subsidies included.
The Ministry of Education continues to promote the teaching of Mandarin Chinese overseas through such projects and policies as "The Test of Chinese as a Foreign Language", the "Huayu Enrichment Scholarship", the "Subsidy Grant for Mandarin Study Tours", the "Mandarin Chinese Summer Workshop for Overseas Teachers", to name a few.
Through such endeavors, the MOE expects that more and more international students will be attracted to study in Taiwan, thus, helping to promote Taiwan's expansion into the global Mandarin Chinese education market.