:::
The Awakening of Indigenous Education: Creating a New Look for Indigenous Peoples and Modernizing Indigenous Education
Date: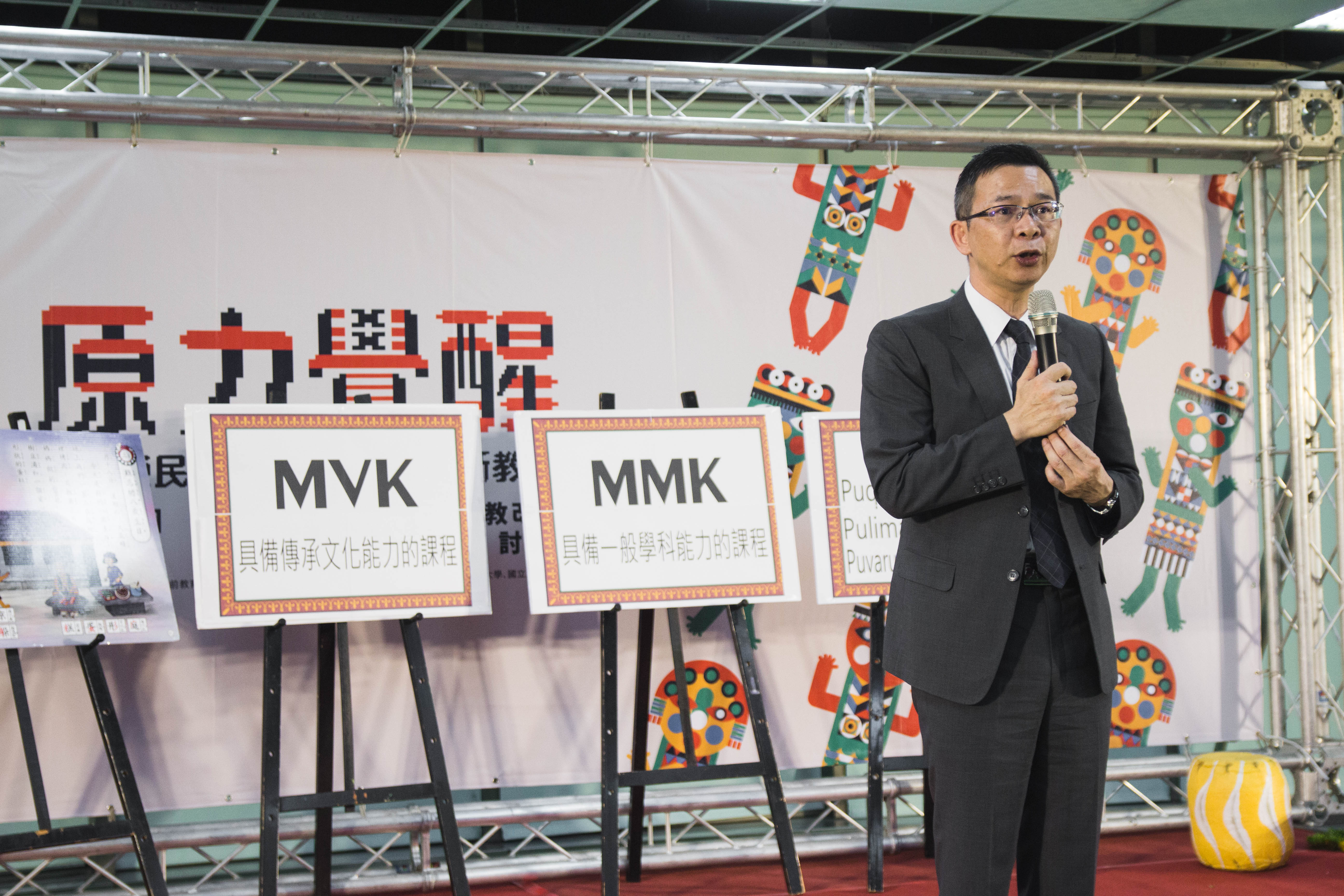 Do you know what Taiwan's most valuable hidden treasure is? Let's find out together! We need to become more aware of the ancient wisdom and culture of Taiwan's indigenous people, and in this was enrich the culture of today's Taiwan.
"The Awakening of Indigenous Education: Creating a New Look for Indigenous Peoples and Modernizing Indigenous Education" is the biggest event in the field of indigenous education this year. The three-in-one exhibition, which combines the achievements in excellent new campus selection, experimental education and indigenous educational reform seminar, will be held on the 4th floor of the International Convention Center in Kaohsiung (ICCK), May 31-June 1, 2018. There will be an exhibition and competition focused on creating indigenous-education-centered campuses featuring Taiwan's indigenous cultural heritage. Through this competition focused on campus renovation, parents, teachers and students will have a great opportunity to learn together. Combing teams from different indigenous tribes with their skills and manpower, this campus renovation activity will enhance tribal cultural identity and restore the vitality of traditional tribes. There will also be exhibitions featuring new curricula and special achievements in teaching.
The MOE supports cultural diversity in education and promotes experimental education for indigenous peoples. A total of 16 indigenous experimental schools, including those associated with the Tayal, Bunun, Payuan, Drekay, Pinuyumayan, Truku and Yami peoples, will display the achievements of indigenous education.
At the opening ceremony on May 31, a drama designed by indigenous students and demonstrating indigenous experimental (interactive) curricula will be performed by Timur elementary school students. In addition, experts and scholars dedicated to the future of indigenous education in Taiwan will present academic papers related to the issues of educational reform for indigenous people. The conference themes include "Trajectories and The Current Situation for Indigenous Experimental Education", "Curriculum Design and the Outlook for Indigenous Experimental Education" and "Prospects for Indigenous Experimental Education Development ".
Through activities such as campus renovation competitions at indigenous target schools, educational exchanges among schools, and teacher observations at selected schools, students will be immersed in a learning environment that encourages the preservation of tribal-cultural features and of the local ethnic languages. By sharing the achievements of indigenous experimental schools and their curricula, the Taiwanese public will be better able to understand and support indigenous experimental education, thus making clear the autonomy of indigenous education. Special activities and events will be based on the most important current indigenous-education-related topics and issues. Participants will be able to better understand Taiwan's current education policies, and these activities will promote forward-looking thinking and policies for the reform of indigenous education in Taiwan.
Please visit the "Targeted Indigenous Schools New Campus Movement" on Facebook (https://www.facebook.com/Ab.NewCampus/) and Indigenous Curriculum Development Collaboration Center website (https://icdc.ntcu.edu.tw/) for more event information.