:::
Events
Mindfulness • New Thinking - Asian Smart Living International School Teaching Innovation Forum and Retrospective Exhibition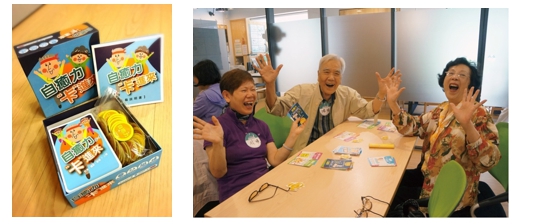 Under the guidance of the Ministry of Education, the first Asian Smart Living International School (ASLIS) established in Taiwan held a retrospective exhibition at the Xinyi Public Assembly Hall and the College of Interdisciplinary Studies, Taipei Medical University during December 15-19, 2018. Through a series of workshops, this event showcased the educational achievements of the first six years of the Asian Smart Living International School, and the innovative, multinational, and inter-disciplinary international teaching modules were presented to teachers and students in Taiwan.
The teachings of the ASLIS are centered on experiential learning and service. The School organizes short 5-day workshops to guide Taiwanese and international students in exploring in depth issues related to smart living and jointly producing diverse and innovative solutions. The School was established in 2011 and has so far been held six times, attracting more than 300 teachers and students from the top universities in 11 countries, including South Korea, Singapore, Japan, Russia, Malaysia, Vietnam, Thailand, the United States, Germany, the Netherlands, and Finland, and now Taiwan.
The ASLIS promoted Taiwan's smart living technology and education internationally, from its initial focus on innovative design for sustainable development in agriculture to long-term care for the elderly in recent years. The School achieved this aim by using innovative and systematic curriculum design and cross-disciplinary teams of students from different countries, while also inviting international teachers to enter the field to experience real local life and find and understand problems. Cross-national teams are used to integrate international and local perspectives, facilitating the sharing of professional knowledge, the exchange of different cultural perspectives, and collaboration to propose solutions and generate prototypes.
For example, "Jufu Bao" aims to address the needs of home care workers by providing an inventory of the critical tools of home care workers in the form of a tool kit. This innovation makes it convenient for home care workers to store and carry critical tools and reduces the potential issues faced by home care workers, such as forgetting to bring tools, having nowhere to store tools, or struggling to keep tools dry in damp conditions.
Another example is "Self Cure", a board game designed for the elderly. It contains challenges and tasks designed for the elderly to exercise their brains, speech, and body functions, while simultaneously encouraging interpersonal interaction and delivering health promotion through the game, so that participants become healthier the more they play!
This teaching innovation forum and retrospective exhibition was hosted by Taipei Medical University. In addition to participating in innovative cross-disciplinary international workshop activities, visitors also interacted with some of the School's former student teams who continue to develop and improve their proposed solutions and prototypes, leading eventually to some of them becoming commercialized or implemented in the field.