:::
Tamkang University signs a cooperative agreement with 17 Hong Kong secondary schools
Date: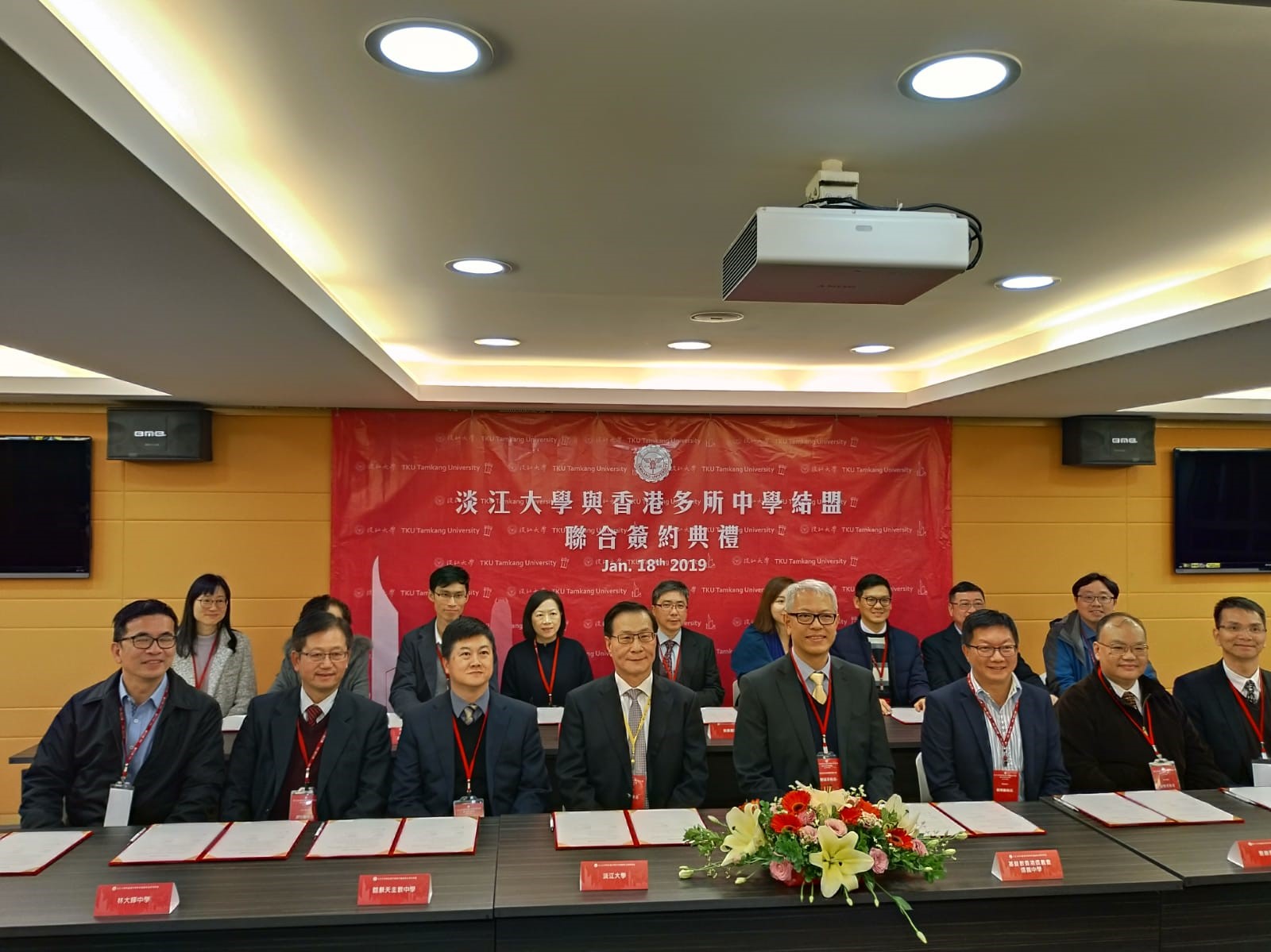 Professor Keh Huan Chao (葛煥昭), president of Tamkang University and Ms. Lucia Hsiao-Chuan Chen, Dean of International Affairs at Tamkang University, visited Hong Kong on January 18, 2019 and signed a cooperative agreement with seventeen Hong Kong secondary schools. Ms. Sophia Hsiang-Ping Ma (馬湘萍), Principal Deputy Director of the Taipei Economic and Cultural Office, helped to coordinate the prior discussions and attended and spoke at the signing ceremony, held at the Highwise Service Foundation.
Sophia pointed out the quality of Taiwan's higher education system, and the extensive range of disciplines that it caters to. As well as world class tertiary education in the fields of arts, science, commerce, legal studies and engineering, it also offers agriculture, sports, oceanography, early childhood education, and special education programs which are seldom, or not, available in Hong Kong. In this way, Taiwan's higher education complements the role of Hong Kong's higher education institutions and universities.
Under this agreement, Tamkang University will provide a number of scholarships for students graduating from one of its 17 partner high schools in Hong Kong. The university has received Government subsidies under programs such as the University Teaching Excellence program, and Tamkang University graduates enjoy being highly popular candidates for employment in many industries.
Photo:The signing ceremony at the Highwise Service Foundation.