:::
Events
Prof. Pim Soonsawad from Chulalongkorn University Interviewed on Facebook Live
Date: 108-05-03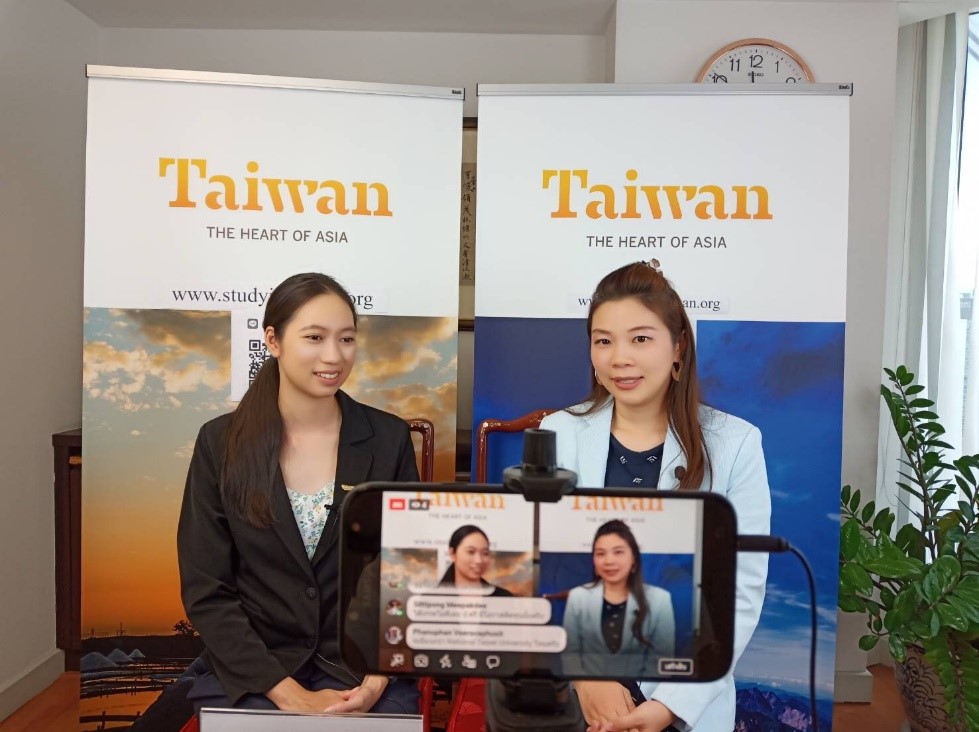 The Taipei Economic and Cultural Office in Thailand broadcast an interview with Prof. Pim Soonsawad live on May 3, during Episode 14 of its "Let's go to study in Taiwan" program on Facebook Live. You can find the program on its Facebook page, Taiwan Thailand Fans, here:
https://www.facebook.com/TaiwanThailandFans.Thai/videos/802279240136739/  
Prof. Pim Soonsawad teaches digital marketing in the Business School at Chulalongkorn University. She received her Doctor of Philosophy in Online Marketing from National Taiwan University in 2010.
During the interview, Prof. Pim mentioned that she could not speak any Chinese before she began studying at National Taiwan University, but she set herself the goals of being able to communicate in Chinese, and understand lectures taught in Chinese as soon as possible. She achieved her goals by teaching herself Chinese, and practicing with Taiwanese friends, and Prof. Pim was happy to share some of her study tips: these included studying in a group together with local students, reviewing and discussing their lessons after class, and studying before attending class.   
Prof. Pim said that it was the high quality of Taiwan's tertiary education, and also the tasty food Taiwan is very famous for, and the diversity of its culture, which all made her decide to attend National Taiwan University.
The "Let's go to study in Taiwan" program is designed to promote studying in Taiwan to learn Mandarin Chinese, and to study for a degree. Alumni share details of their experiences studying in Taiwan during the episodes which also introduce some of the many excellent universities in Taiwan, programs there that are taught in English, courses which have become popular among Thai students in recent years, and the Chinese language centers where they can learn Mandarin.      
Photo from left: Ms. Thanida Chanthaburi from the Education Division of the Taipei Economic and Cultural Office in Thailand with her interviewee, Prof. Pim Soonsawad.