:::
2019 International Forum for Taiwan–Vietnam Talented Senior High School Students
Date: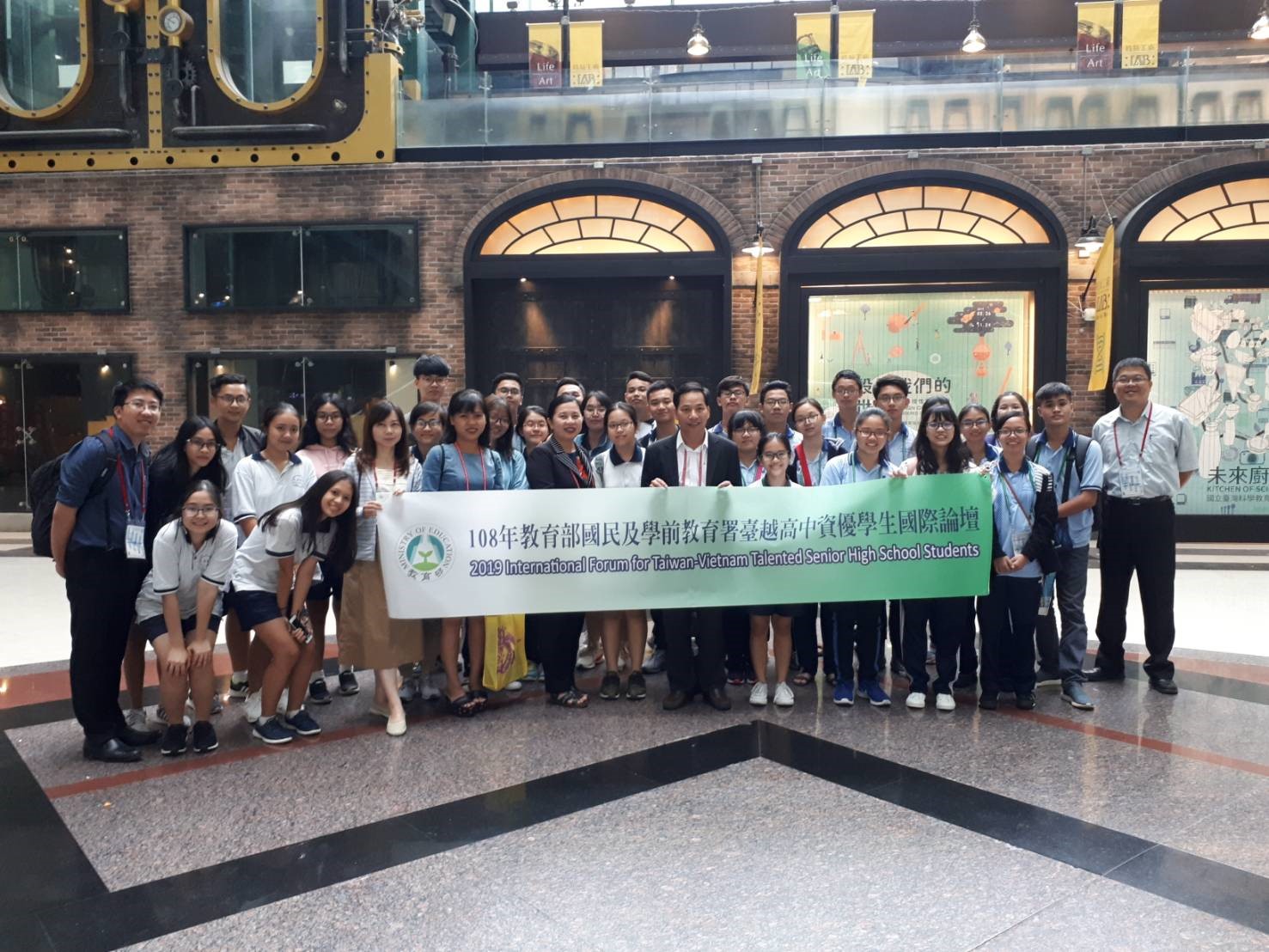 A delegation of thirty-five students and teachers from Le Hong Phong High School for the Gifted and from Lawrence Ting High School in Ho Chi Minh City visited Taiwan between May 21 and 27 to participate in a range of activities under the title of the 2019 International Forum for Taiwan–Vietnam Talented Senior High School Students. The forum was organized by the K-12 Education Administration of the Ministry of Education in response to a request by the Education Division of the Taipei Economic and Cultural Office in Ho Chi Minh City, in order to promote interaction between Taiwan and Vietnam regarding the education of gifted students. 
The visiting students had opportunities to interact with gifted high school students at Jianguo High School, Taichung Girls High School, and Wen Hua Senior High School in Taiwan, participating in academic course activities on topics, such as restriction enzyme digestion, aero dynamics, PM2.5, and some science-related logistics. The course activities included "hands on" learning: doing experiments and actual implementations, and on their last day in Taiwan, the students from Vietnam worked together with students from Taiwan to formulate their findings and give a group presentation.
The delegation also visited National Taiwan University, National Chung Hsing University, the National Museum of Natural Science, the National Science Education Center, and Dong Hai Elementary School, along with many cultural sites. At Dong Hai Elementary School, they talked about Vietnam's culture and taught the students some Vietnamese phrases.
The forum gave the Vietnamese students, teachers, vice principal, and principal from the two high schools in Vietnam a better understanding of gifted education in Taiwan. They spoke highly of Taiwan's education and pedagogy for gifted students, and the students all expressed hope that opportunities for this kind of interaction can be organized each year.
PHOTO: Vietnamese participants in the 2019 International Forum for Taiwan–Vietnam Talented Senior High School Students