:::
New Language Assistant Exchange Project between the French-speaking Community of Belgium and Taiwan
Date: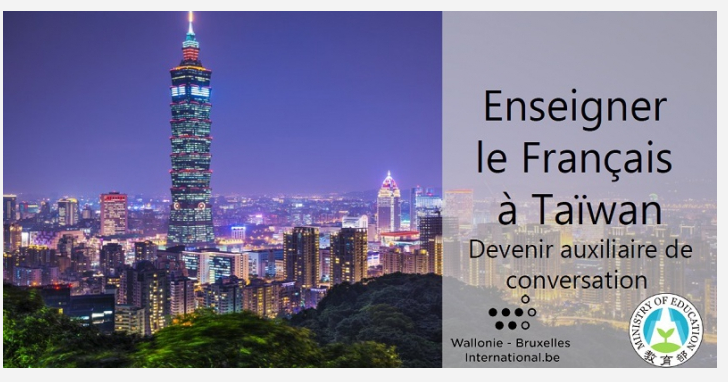 Wallonia-Brussels International in Belgium and the Ministry of Education of Taiwan signed an exchange agreement on December 25, 2019. It strengthens education ties and gives Belgian and Taiwanese students an opportunity to discover each other's country, while working as a language assistant for nine months. Each successful student applicant will assist a local teacher with teaching their mother tongue, and preparing extracurricular activities. They'll receive a monthly stipend and also have their return airfare reimbursed.
The purpose of these exchanges is to promote language learning by providing local teachers and students with opportunities to interact with native speakers, and to promote mutual understanding of each other's culture and society through activities. They will also broaden the horizons of the participating students who work as language assistants. During their time abroad they'll function as ambassadors of their own culture and language to enhance people's interest and ultimately lead to further exchanges between Taiwan and the Federation Wallonia-Brussels.
Wallonia-Brussels International has previously signed similar exchange agreements with European countries such as Ireland, Austria, Germany, the Netherlands, Italy, and Spain. This exchange agreement with Taiwan is the first one signed with a non-European country.
In February 2020 the first call for applications was launched. For more information about the exchange, and about future opportunities to apply, please visit the website: http://www.wbi.be/fr/news/news-item/decouvrez-taiwan-soutenant-lenseignement-du-francais-devenez-auxiliaire-conversation#.Xld4PGhKiUk